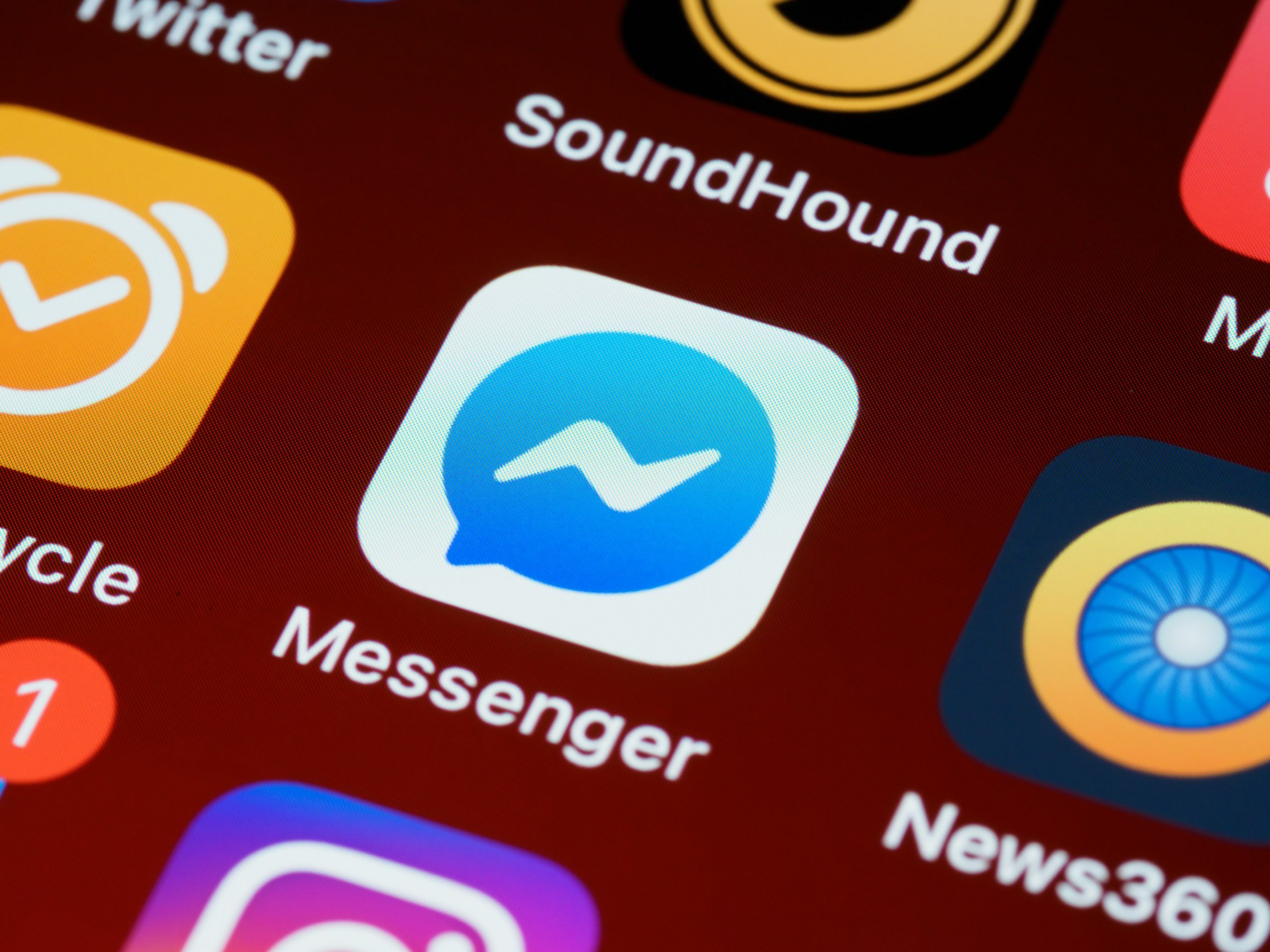 A chatbot for Facebook Messenger is an integration into the social network that helps client's loyalty with brands, stimulates people's interaction, makes Customer Service faster, and even increases lead generation to your business!
Would you like to know how a Facebook chatbot enables this communication through Weni, our Customer Service platform, by using the integrated messenger to create a chat with online Artificial Intelligenceand, thus, makes the contact with companies easier?
In this article, you will see how to use this resource and revolutionize chats through social networks. This integration fastens and customizes the communication with your clients, so you need to know how to please them.
How does a Facebook chatbot work?
A Facebook chatbot works to improve Customer Service by the use of Artificial Intelligence, that's why it is a tool that can understand the user.
The bot with Artificial Intelligence allows natural communication, as well as practical and personalized interaction, unlike other bots that use a set of rules to answer prospects or clients. On many occasions, these robots get stuck on what to answer.
Then, smarter chatbots are programmed to work based on Artificial Intelligence and the use of Natural Language Processing, being more complete and functional and not depending on a few specific commands.
Therefore, the robot that has this technology can understand even more complex questions, easing communication.
What kind of companies can use a Facebook chatbot?
Companies, institutions, and even governments which need to answer questions and talk easily can use a chatbot with Artificial Intelligence.
It's a means to talk with people by exploring all the potential technology has. For example, a construction company called Impacto has had a revolution in its communication through the channels it uses to be in contact with the public with the smart virtual assistant.
Weni is the platform that made possible the integration of channels and conversational flows that were designed to help people who were interested in some enterprise.
In turn, communication power can also be conducted for institutions like SEBRAE (Brazilian Micro and Small Business Support Service), which have developed courses through a messenger in partnership with Weni.
This innovative idea has amplified the contact with students and made the construction of content flow possible.
Benefits of having a Facebook chatbot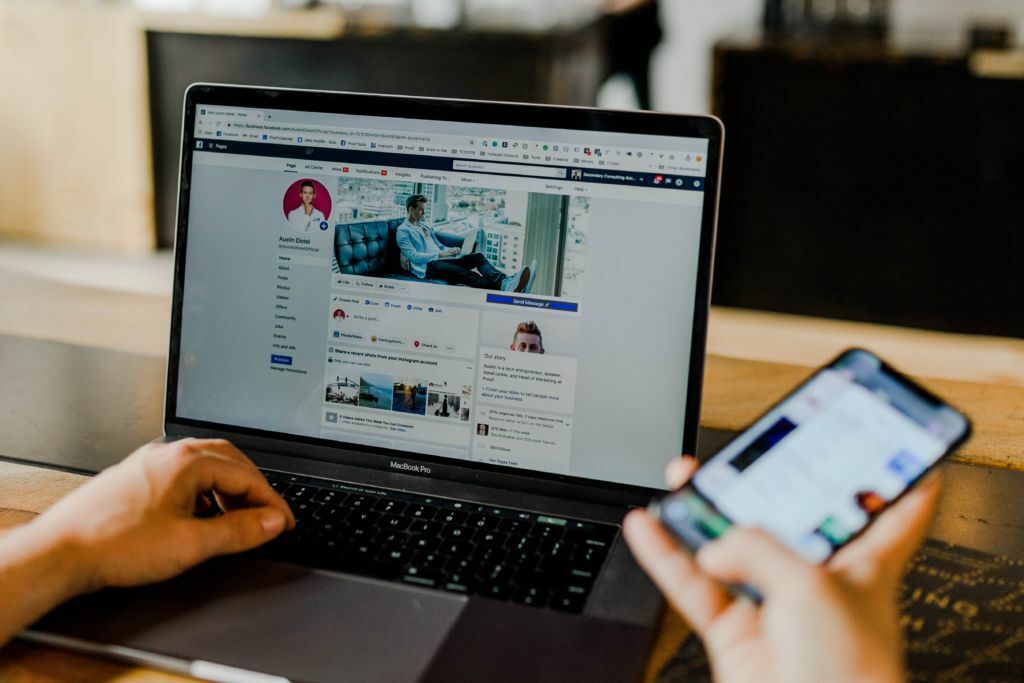 Benefits of having a Facebook chatbot. Photo: Pexels
Smartly automatizing communication is one of the benefits of having a Facebook chatbot.
But check out more benefits on how to improve customer experience using this digital channel and potentializing the relationship through automatic contact with your public.
At the same time, look at this new context of customizing Customer Service through a conversational flow that can be engaging on Facebook, without those fixed answers that annoy the clients.
All of this is available 24 hours a day, offering unstoppable and pleasing service. We've got more benefits below.
Customer's loyalty
Therefore, relying on the bot to fulfill this objective is to use technology to better communicate with users, programming the robot to answer requests, improving services, and increasing the quality of the support.
Loyalty is highly important to business, and the Facebook chatbot is capable of guaranteeing the user's major satisfaction 24 hours a day.
Take advantage of this positive impact on social networks that are still growing at significant levels all over the world. Good support lets the client feel comfortable, charmed by the brand and the customer experience.
More interaction
Increasing engagement with your clients means elevating sales opportunities. Chatbots can be used by marketing on the best channel available: social networks.
Programming them to send content, event invitations, videos that match the person and customized messages is very relevant to keep users interacting, besides the growing interest for the institution and the engagement through suggestions that are designed to the client's profile.
Those are details that offer a more complete and charming experience through the chatbot.
This way, simplify the marketing involvement with users and engage even more through this smart and automatized contact.
Save time
The quickness of receiving answers at the very instant questions are sent is one of the biggest benefits of the chatbot.
There is no doubt the virtual assistant helps on time-saving on the support with assertive conversation and answering questions without the need of waiting for human contact on Facebook.
Thus, the service is held simply and quickly by automatizing ordinary tasks on social networks to efficiently work. Lowering waiting time and enabling the user to be free from lines is one of the key benefits of this tool.
Having instantaneity since the first contact reduces the negative experience because of the company's great availability, even if the contact intends to file a complaint, for example.
Free Facebook chatbot: is it worth it?
Free Facebook chatbot has a limit on the number of active clients. That is, monthly, if you have more contacts from people who are sending or receiving your messages, you need to change your subscription anyway.
This traffic limit also blocks engagement growth. Besides, Artificial Intelligence is reduced to simpler chatbots, with few ready conversations and also few bots available.
Also, platforms with limited chatbot flow don't customize and don't serve all the functionalities of an institution.
How to create a Facebook chatbot?
Now, create your Facebook chatbot through a simple platform to more practical and functional service, with no need for complex coding.
The integrated messenger inside the platform eases your omnichannel strategy and doesn't need programming experts on your team for the development of the virtual assistant for your social networks.
Therefore, chose the building platform that helps the users and is easy to use. See how to create a chatbot on your Facebook page, and integrate it into the software.
1 — Define the chatbot objective
Know the purpose of the creation of this robot. Which are the areas that will receive bigger gains and will help the clients more?
Is there a branch with problems with the contact organization? How will the Facebook chatbot help your business?
For example, Customer Service can need scalability. Marketing, on the other hand, can need to generate more leads, and sales can need a more customized customer experience.
Finally, there are many possible objectives to improve the institution's communication with the integration of this messenger into a platform. Knowing the objective of the Facebook chatbot helps to take advantage of it and reach your goals.
2 — Wright conversational flows
In this step, you simulate dialogues and understand the different types of conversations for each topic.
That is, with the help of the platform that uses Artificial Intelligence and Natural Language Processing, you can create primary and alternative conversational flows by the understanding the chatbot will have from the questions.
You should also think about the client's frequent questions. The team will actively participate in this process, setting the type of language to be used and which are the most requested information.
Thus, knowing these premises is fundamental to create dialogue flows that will interact with the public.
3 — Choose a platform connected to Facebook
Define your ideal platform to customize your Facebook chatbot. Make this surprising integration and develop your business with smart technology.
The most powerful customer relationship strategies are innovative and prioritize complex solutions with bots that allow service escalation.
This way, the benefits and exclusive features of the company are highlighted with broad digital customer service and support. Channel automation with software that guarantees the best experience and optimizes teamwork and can greatly serve the public.
Besides guaranteeing quick connections, it is productive on social networks, and it does repetitive tasks wherever the customer is.
That's the smarter way to connect channels and assure a better client journey, with immediate solutions to their needs. And an automation experience that engages on a massively accessed social network.
Examples of Messenger chatbots
Get to know some examples of companies that are already successfully using a Facebook chatbot and this service in practice.
These businesses have already automated their way of communicating and connecting with the public.
There are so many features brought up by the bots on these social networks, that we also have a lot of examples, but we've selected only two companies with innovation using this trend.
Uber
The partnership with Facebook Messenger had allowed the user to request a ride without having to open the Uber app.
Thus, contact is made by the tool, directly with the Uber bot. The client requests a car on the social network.
Besides that, it's also possible to request a car in a chat with other people. This feature appears when someone receives an address, by clicking on it and requesting the ride.
Cacau Show
The Brazilian chocolate manufacturer, Cacau Show, understood that a Facebook chatbot could give information about its products, and also details about them.
The company created the nickname "Ca" for the bot and, based on the clients' geolocation, can also recommend nearby stores. This strategy allows the user to look for the store, easing the sales.
And it also prevents the workers from having to respond to frequently asked questions while they could be with customers inside stores, for example.
How to add commands on a Facebook chatbot?
Companies can add a series of preset commands to chatbots through tools on the Weni platform.
Weni creates conversational flows which allow the automation of messages and answers. But these flows are developed in a sophisticated way, making the conversation look like two humans were talking.
This process of interaction is made possible due to the tool, which creates an almost perfect simulation filling some criteria on the dialogues.
That is, users get in touch with real conversations on different subjects, with the use of NLP (Natural Language Processing) and plenty of their demands are solved.
In conclusion
Many companies and institutions need advantageous integrations such as a Facebook chatbot on their channels.
A tool that uses Artificial Intelligence to create a social network bot offers the opportunity to companies to build a Customer Service process that is meaningful to the users.
Thus, the business communication channels only have to gain with powerful integrations like the chatbot that perfectly understands client's requests and eliminate repetitive tasks from the team, such as answering frequently asked questions received on Messenger.
That is, besides a fast Customer Service with this resource, it implements a great alternative to chat for the company's omnichannel strategy, integrating Facebook Messenger into other messengers in a single platform.
Therefore, social networks can be improved by the Facebook chatbot technology to amplify the value of the brand and improve continuous communication, by making the support more agile and having client's loyalty while creating bigger proximity with the users.
Use the Weni tool, fundamental, as an interactive solution to satisfy the needs of institutions and clients. The optimization this resource brings also helps marketing and sales, increasing your results.
Strengthen the users-brand connection through the use of a Facebook chatbot, intensifying communication and offering the best experience to reach an always growing audience.
Thus, the virtual assistant is the ideal tool to have quality relationships while it automatizes contact with a huge amount of users. Would you like to know more about how to implement a Facebook chatbot? Get in touch with our experts.