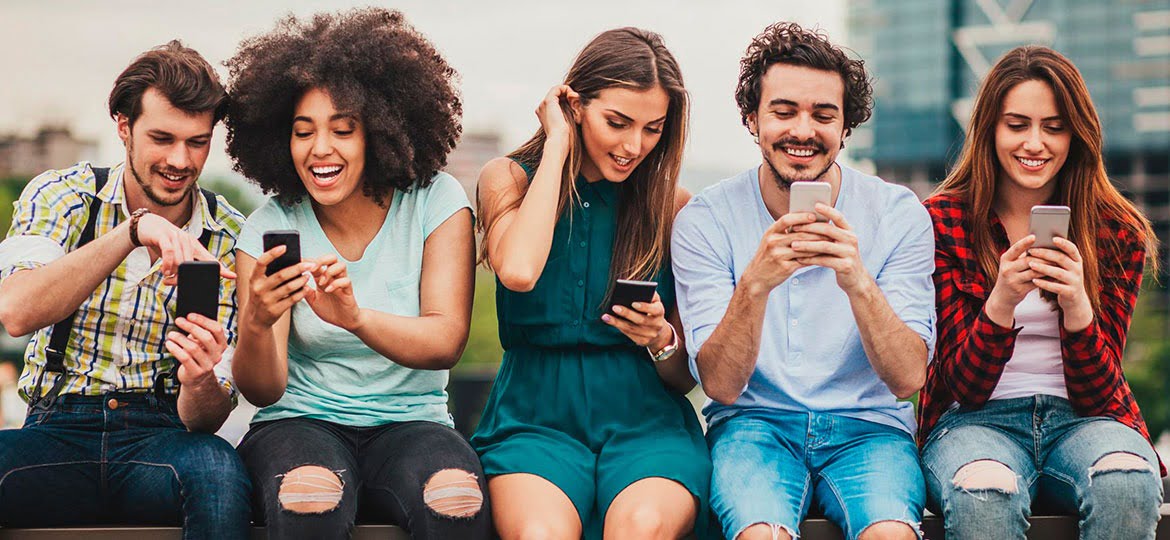 We could begin this article simply by stating: mobile devices are dominating the market. But this is obvious: just think of how teenagers access the Internet and use mobile applications or how these devices are present in our lives – imagine looking for an address without using a GPS application, for example.
But it is not only this perception that brings us to a conclusion about the importance of mobile devices. Research and experts have pointed to a dizzying growth of these technologies and have shown that it is an established and very strong market.
Let's understand better the reason for this domain.
Mobile market growth
The number of mobile devices is constantly growing, whether tablets, smartphones or other technologies. Anatel data show that, by 2015, the number of mobile phones in Brazil had already passed the mark of 257 million units, which is higher than the total national population – which was then at the 205 million marks.
This growth can also be seen in internet access. According to data published in May 2017 by Anatel, in the 12 months prior to publication the growth of access to 4G was 38.78 million accesses and almost 80% of all Internet access in Brazil is carried out by mobile devices.
Therefore, it is impossible to stop thinking about this market as fundamental in our economy.
User facilities
Mobile devices have meant a revolution in the way people look for information for everyday life. As we said above, it is enough to think of the way we move in the cities. With an app, we've discovered the best route, if there are jams, the previous route time and other information.
This facility can be brought to various other sectors of the economy, such as the purchase of products and services, interpersonal communication, entertainment and so on.
What all of this has in common is that information is available to the user anywhere and anytime. Research shows that in Brazil, the average connection time is about 3 hours per day on mobile devices, which can be considered a high period of exposure to network data.
Thus, there is no more room for downtime or slowness – opportunities happen here and now.
Strategic preparation
Being aware of this reality is an essential attitude in today's business. After all, we have consumers looking for fast and affordable information at any time.
Finding ways to optimize service to these customers is a very important issue. Efficient contact points that allow quick feedback is something that must be observed.
Another important point is the observation of how the technology of mobile devices influences the company's processes, whether internal or external. For example, in the flow of projects or in the presentation of products to the public.
For this, it is necessary to analyze the processes and identify the points where this action is most urgent.
The mobile device market scenario is dynamic and rapidly expanding. Therefore, a specialty analysis is fundamental to the growth of companies: think about your reality and evaluate all possibilities.
Share this information on your social networks and help others understand this important scenario.