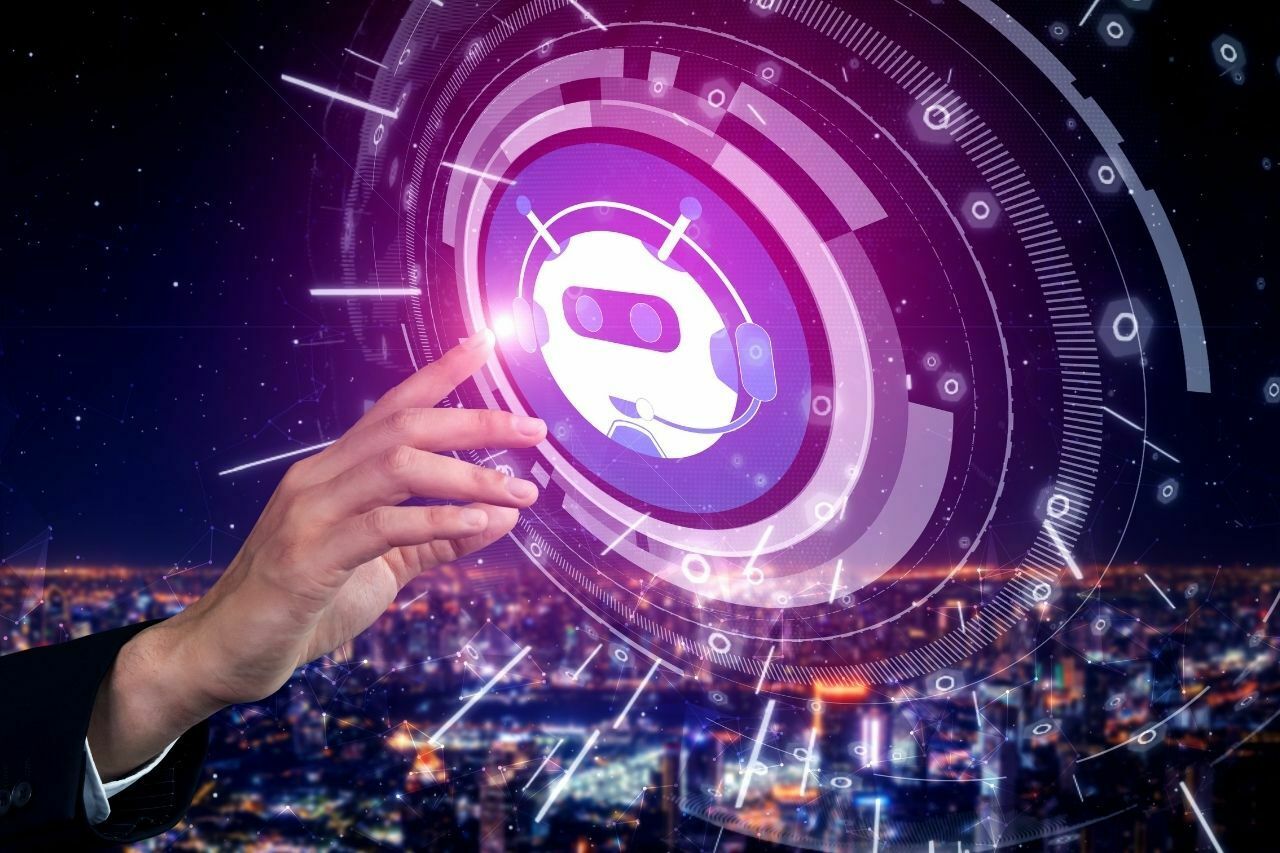 Do you know what a chatbot is?
This is a term that has become common within companies when it comes to customer service.
According to the survey Mapa do Ecossistema Brasileiro de Bots 2019 (Map of the brazilian Bots Ecosystem), 94% of virtual assistants developed last year had customer service as their purpose. And, according to the survey conducted by Oracle, 80% of marketing leaders already use or plan to use chatbots in their customer service and customer experience strategies.
The data shows that the use of chatbot platforms in customer service is not just a trend, but a reality. But is your company ready to optimize communication with the public using this tool?
In this article, we will better explain what a chatbot is and how you can organize your company's customer service with the help of a virtual assistant. Check it out!
What is a chatbot and how it works
Chatbot, or virtual assistant, is software capable of establishing dialogues with a person in a natural way by answering and answering questions and gathering information, for example.
Contrary to what one might think, the history of chatbots is old, starting back in 1950, with Alan Turing's definition of Artificial Intelligence (AI). Besides being a pioneer in the subject, Alan is known as the father of computing.
Since then, chatbots have evolved a lot, until they became the tool they are today, being present in our smartphones, homes, electronics and, of course, inside companies.
In organizations, chatbots are important allies in the communication with the public, optimizing several repetitive and routine processes that before would be performed by human collaborators.
Virtual assistants can be deployed in different channels such as:
Websites;
Social Networks (Facebook Messenger);
Proprietary applications;
Software, such as CRM and ERPs;
Messaging applications (WhatsApp, Telegram).
Besides acting on different channels, chatbots can be programmed to perform different functions within a company, from answering frequently asked questions to issuing charges, sending materials, and more.
Let's get a better understanding by finding out how chatbots are used in customer service in companies.
The chatbots in customer service
Now that you know what chatbot is and how these assistants work, let's understand the advantages of using it in customer service for companies.
We can say that among the main reasons for the growth of chatbots within different types of companies is their ability to offer immediate and quality support to users. In addition, it reduces the need for a large human team for this service.
But that's not all. Here are some more advantages of using a chatbot in customer service.
Reduced waiting time
A chatbot makes customer service available 24 hours a day, 7 days a week.
With full-time support, the user's waiting time for a response is reduced and they have a more positive experience with your brand.
More efficient screenings
Intelligent chatbots are capable of more efficiently triaging user requests.
When well programmed, a virtual assistant can solve many of these requests by itself, without human intervention being necessary.
However, when this is not possible, the chatbot is able to redirect the request to specific attendants, with all the history of the conversation, making the human team's work easier.
Omnichannel Service
As we said above, chatbots can be integrated into different communication channels of your company.
This provides an omnichannel service for your audience, i.e. the user can have a fast and agile service through the channel of their choice, an important factor for companies that want to improve the customer experience.
Leaner, more productive human service team
The use of chatbots in customer service not only brings advantages to your audience, but also to your team.
By performing repetitive and routine tasks and forwarding requests in a more agile way, the virtual assistant reduces the workload of human attendants, leaving them free to release their full potential in more strategic actions of the company. The result is a more motivated and productive team.
Not to mention that the chatbot enables customer service to have leaner teams, reducing costs.
How to organize customer service with a chatbot
Now that you know what a chatbot is and all the positive things it can add to your company's support, here are some tips for organizing your customer service with a virtual assistant.
Organize dialogs based on your company's FAQ
One of the main attributions of a chatbot for customer service is to answer frequently asked questions by the public. However, there's no point in having a virtual assistant if it doesn't know how to answer the user's main questions.
When this happens, instead of the chatbot speeding up the service, it ends up causing delays in the support dynamics and delivering a bad user experience.
To succeed in this strategy, the tip is to build your chatbot's conversational dialogs on top of the FAQ, that is, the users' frequently asked questions.
This way, you are sure that the assistant will be functional and meet the needs of your audience.
Remember that chatbots with artificial intelligence are always learning with each interaction, so it will be increasingly able to interpret and solve your audience's demands.
Have a chatbot in your company's WhatsApp
By now you have understood what chatbot is and how it can optimize customer service. You will also understand the importance of this solution in relevant communication channels such as WhatsApp.
Present in 99% of Brazilian smartphones, the application has been increasingly used to talk to companies. According to the survey Mensageria in Brazil, 76% of WhatsApp users use the app to communicate with brands.
So, to organize your company's service, the tip is to implement a chatbot in WhatsApp, because the use of a virtual assistant in the app makes available several resources capable of making the customer service process more reliable, fast and agile.
These features come from the release of the use of WhatsApp's API for your company. Here are the main ones:
Official and verified account, bringing more credibility to your brand;
Use of the application with your company's landline phone number;
Simultaneous services with a single number;
Integrations with different software, such as CRM and ERP;
Make intelligent integrations.
To make your company's customer service more effective, it's important to integrate your chatbot with different systems you already use in order to provide access to data that will help the assistant perform its tasks.
For example, by integrating your chatbot with your company's CRM, the assistant will have access to data and information that can speed up customer service, such as previous purchases, interaction history, among others.
Integration with livechat
The integration with a livechat is also one of the most important when it comes to increasing the agility of the service. This is a real-time support software that allows WhatsApp to become a true customer service system.
With this integration, it is possible to have several human agents connected to a single WhatsApp number. It works like this: when the user gets in touch via the application, the chatbot triages the request and, if necessary, redirects it to one of the connected attendants. Thus, it is possible to perform several simultaneous calls.
Furthermore, livechat can also be used in the company's internal communication. With it, your employees can create groups, share files, chat in real time, hold videoconferences and audio calls with your team, making communication more agile and preventing messages and documents from being lost.
It is also possible to perform integrations with other software you already use in your company, such as financial systems, for example. Depending on the segment of your company, this type of integration can speed up the service by allowing the chatbot to solve some financial demands such as:
Balance inquiries and statements;
Provision of financial position;
Issuance of securities;
2nd copy of receipts and payment information;
Sending payment confirmations;
Renegotiation of expiration.
Another common example is integration with schedulers and booking software. Essential for companies that work with bookings, this integration allows the chatbot to make reservations without having to send the request to a human attendant.
How to create a smart chatbot?
See how using a chatbot can take your company's customer service to another level?
But it is worth remembering that a virtual assistant will only be really functional if it sounds natural and can help your audience. Therefore, when it comes time to create your chatbot, invest in platforms with Artificial Intelligence and Natural Language Processing.
Now that you know what a chatbot is, read this article and check out 6 more tips for an agile customer service. If you prefer, contact one of our specialists and get to know Weni Platform, Weni's chatbot solution.