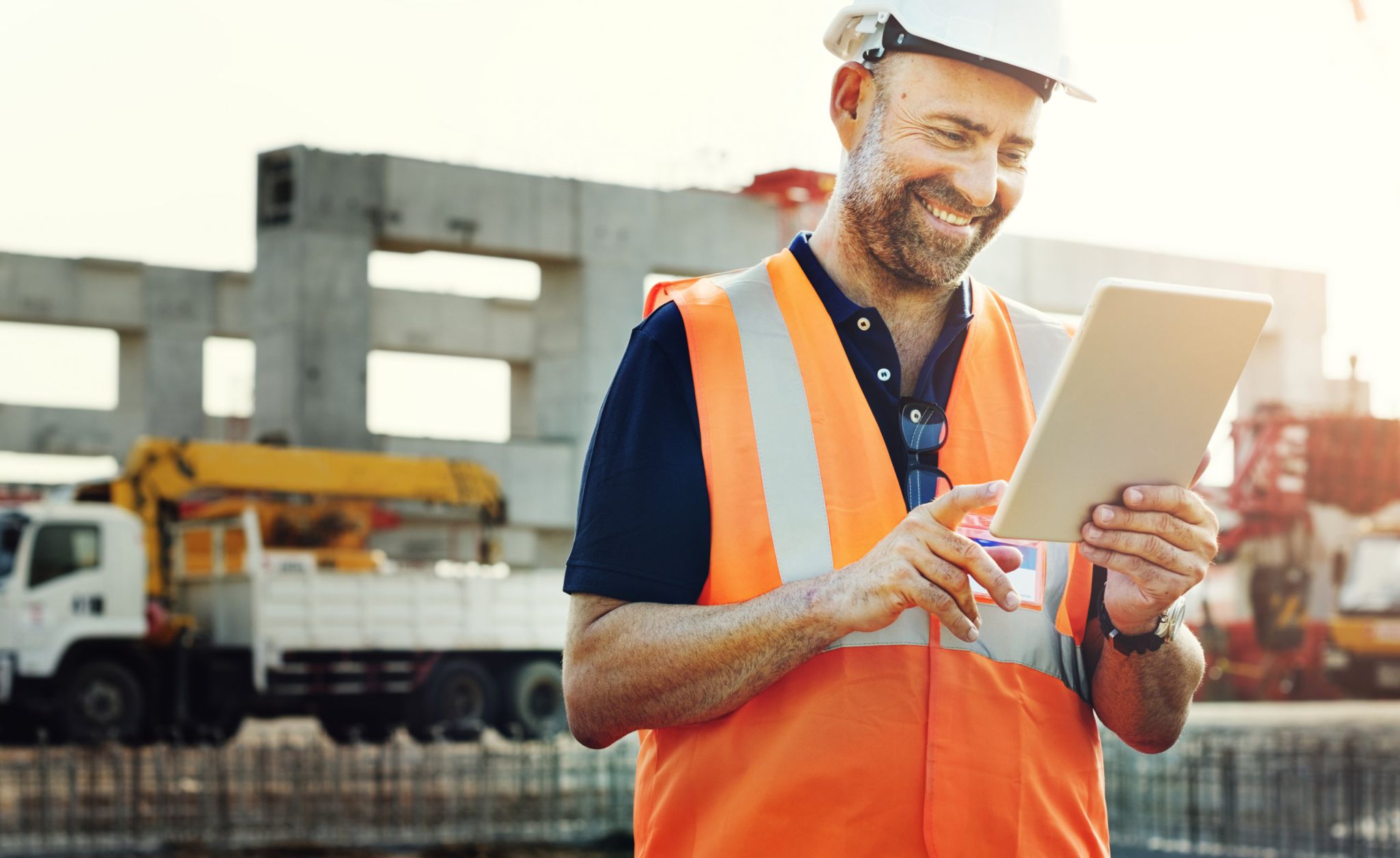 The client's behavior has changed. More demanding and short-termist, customer 4.0 has made even markets that were considered to be more conservative, such as the construction industry, to reinvent themselves and to adopt technological solutions, such as the Weni Platform.
Intending to offer a more positive client experience, construction companies are investing in Artificial Intelligence and in the use of communication channels, such as WhatsApp to attend to customers at the very moment they wish, in a fast effective way. In this text, we'll understand how a WhatsApp chatbot can optimize customer service in construction companies, creating new business opportunities, and helping clients to solve their demands with all proficiency the digital era demands.
Take a look!
The importance of attention in the construction industry
The construction market is highly competitive. It's a sector that creates many business opportunities, but that also needs investments and good actions to attract and retain clients.
Some of these actions are: really knowing your audience, optimizing processes, and investing in client experience and relationships.
More and more, customers are seeking to solve their needs in micro-moments: short breaks over the day, such as going back home, waiting in a bank line, during a lunch break, when the user picks their phone and tries to fulfill their demands.
Those are the moments the user can seek information about a business or a client can ask for a new copy of a bill, for example. That's why you need to be available 24 hours a day, 7 days a week: to reach the much-desired client customer satisfaction.
And that's when comes the need of automatizing simple processes and communication with the audience with a WhatsApp virtual assistant. Next, we'll take a better look at how a WhatsApp chatbot can help your construction company to optimize the customer service and stay ahead of the construction market.
WhatsApp in construction companies' customer service
Before talking about virtual assistants and introducing you to Weni Platform, here's a question: do you use WhatsApp to communicate with your audience?
If the answer is no, you're losing time!
According to data from the research Messengers in Brazil, conducted by Mobile Time, WhatsApp is on 99% of Brazilian smartphones and 93% of the users claim to open the app every day. And there's more: 76% of users say they talk to brands through the messenger.
In other words, WhatsApp is an important channel for customer service. Having in mind the micro-moments we've just talked about, what do you think is more likely: that a client gets into WhatsApp and contacts your company through the app or that they go to your website looking for information?
And the best thing is the messenger has a version which was specifically developed for companies, it's the WhatsApp Business API, with resources to automatize construction companies customer services, from prospecting to problem-solving and post-sales requests.
Some examples of the resources are the integration of WhatsApp into an ERP, live chat, and, of course, into a chatbot, as we'll see below.
Automatizing your construction company's customer service with chatbots
Chatbots are already a reality in customer service in many sectors and are in the construction industry to stay. According to research conducted by Gartner Group, 85% of companies' customer services are done by robots.
With chatbots, it's possible to automate this part of customer service, letting the virtual assistant answer frequently asked questions, carry out repetitive tasks, analyze user's requests, solve problems, and transfer the communication to human workers when needed.
The use of a chatbot can come with many benefits to customer service in construction companies:
Allowing support 24 hours a day, 7 days a week;
Conducting simultaneous conversations;
Reducing user's response waiting time;
Improving client experience;
Allowing you to work with smaller teams;
Reducing cost on equipment and team;
Freeing the human team from doing repetitive tasks, making workers more productive and motivated;
Strategically integrating with the software your company uses and your communication channels.
Do you want to learn more about how a chatbot works on construction companies and developers? That's what we're looking at next.
Weni Platform: Weni's solution on virtual assistants
Weni platform is a platform for building virtual assistants by Weni, and it's ideal for complex projects and those that need scalability in service.
In it, you can create a chatbot in a simple way, by using an interactive and easy to use interface, without needing to understand programming.
With Push Chatbots, you can customize a virtual assistant according to the needs of your construction company, creating smart chatting flows that can create real results. The platform also works as a "management headquarter", where you can manage all your chats and the data collected by the interactions between the chatbot and clients.
The Weni Platform also enables the integration of the chatbot into many software systems and communication channels, like WhatsApp.
Weni WhatsApp Business API: all AI power on WhatsApp
If you want to optimize your construction company's customer service and stay ahead of the construction market, integrating a chatbot into WhatsApp is the best option.
This integration allows the carry out of many services related to the major requests in construction companies and developer's customer services, offering a positive user experience.
The integration between Weni Platform and WhatsApp Business API enables the creation of a smart communication system, using only one number, which can be your company's landline.
Next, we'll learn everything a WhatsApp chatbot can do.
Integration into ERPs and CRMs
Besides integrating WhatsApp into a chatbot, it's also possible to integrate it into the software your company already uses, such as Enterprise Resource Planning (ERP) and Customer Relationship Manager (CRM).
These integrations enable the building of a more working and smarter chatbot. With access to software data, the virtual assistant gets the information it needs to make a customized service that attends to all users and clients' requests.
Likewise, the software systems can also be supplied by information collected by the bot in each interaction.
Weni Platform have native integrations with the best ERPs and CRMs in the market!
Lead Capture and Qualification
A WhatsApp chatbot can be used to capture and qualify new users, making them leads to your business.
It's possible to create chatting flows with questions that are relevant to your business, intending to capture users' contact data and information that qualify them inside the buyer's journey.
This way, you'll be able to create business opportunities 24 hours a day, 7 days a week, in each interaction the assistant establishes.
Besides that, the acquiring of a project like this requires information and consideration. Therefore, it's essential to correctly place and nourish leads, so they can move forward in the journey. In this context, a WhatsApp chatbot can send messages and e-mails or create campaigns and research to engage your leads.
Customer Service
Weni WhatsApp Business API enables the creation of a complete customer service system by integrating it into a live chat, real-time support software.
It allows the chatbot to analyze the requests of the users who get in contact through the app and transfer the attention to the cares of human agents, in specific departments, whenever needed.
Both the chatbot and the human team will be connected to a single customer service platform! With a single number, you'll have many agents talking to different clients at the same time.
Besides transferring to human workers, the virtual assistant can also solve many requests related to the construction industry without the need for human intervention, such as answering frequently asked questions, sending copies of bills, and providing financial positions.
Charging
One of the biggest benefits of adopting a WhatsApp chatbot in your communication strategy is process automation.
For example, to construction companies, it's possible to automate the clients' recurring charges. The virtual assistant can send messages with payment reminders and payment notifications automatically.
This automation cuts cost since you won't need to have a worker for this task, using all human potential in more strategic actions. Besides that, there's also a reduction in debt cases.
Can you see how a WhatsApp chatbot can optimize your construction company's service?
And implementing this strategy is quite simple. You have to ask the authorization for using WhatsApp API to Facebook (US) through an official provider and, when it's approved, your company will have an official and verified account, and all the integrations will be available.
Weni WhatsApp Business API alongside official provider Dialog 360 offers this implementation, from API issue to its settings and integrations.
If you want to take a leap in the quality and effectiveness of your construction company's customer service and you're curious about the subject, get in touch with us and get familiar with our solutions in Chatbot and Artificial Intelligence for the construction industry!