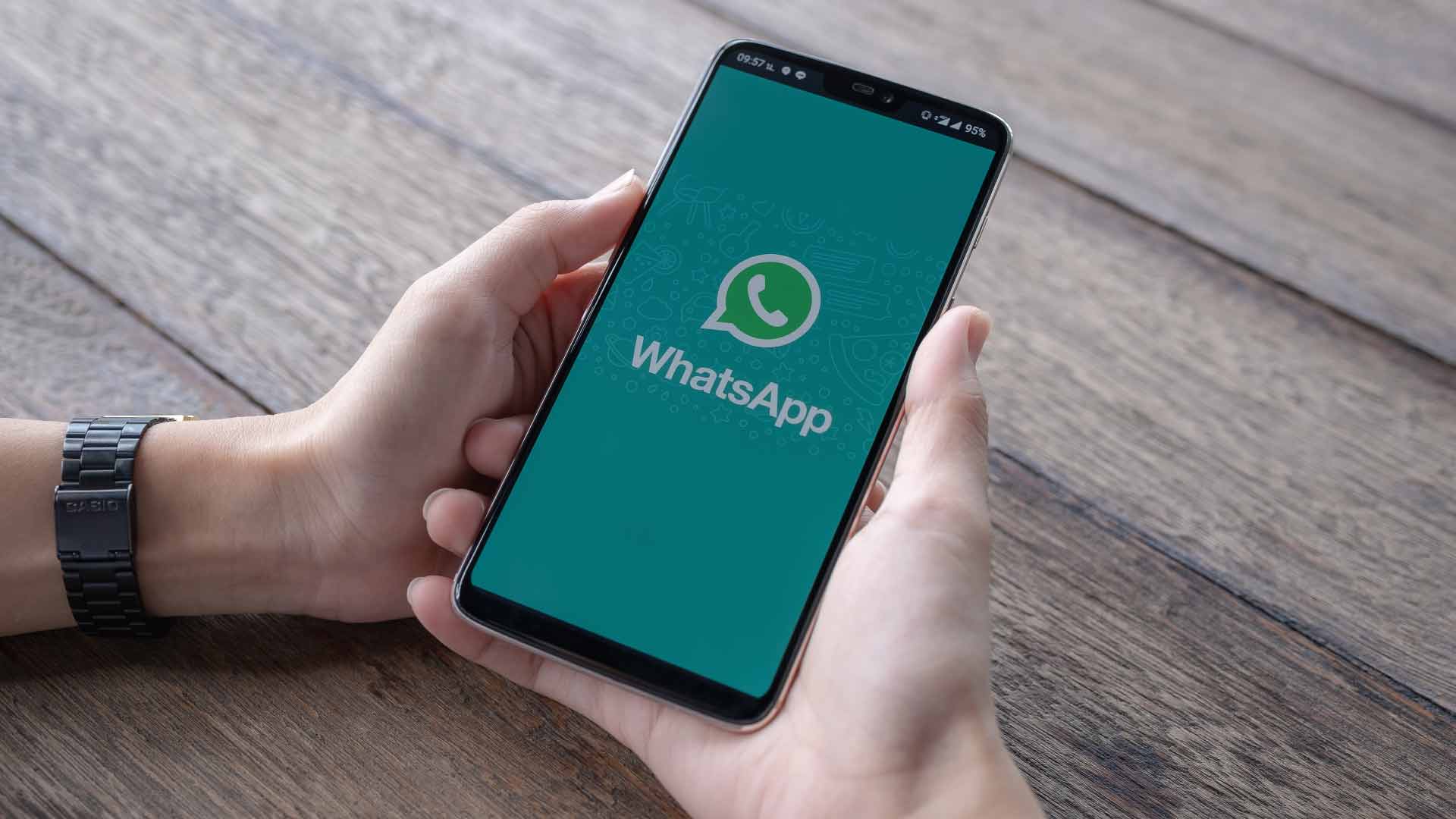 It's no news that Omnichannel WhatsApp is gaining space as an important customer service and sales tool.
After all, way more than using the app to exchange messages, to talk to friends and family, people are using this channel to order products, to make appointments, to schedule esthetic procedures, to order food and to contact many other services.
Just for you to get an idea, according to the research Messengers in Brazil, conducted by Mobile Time, 76% of WhatsApp users use the app to talk to brands, and more than 5 million companies are already using the app's Business version.
If you're one of the companies that already use the messenger in your communication strategy, we want to ask you a question: do you implement Omnichannel WhatsApp and profit from all the integration potential that this tool offers?
If your answer is no, then this text is for you. Here, we're going to explain the concept of Omnichannel WhatsApp, the importance of integrated customer service and you'll also get to know a successful case of omnichannel by Push Chatbots. Let's go?!
What is Omnichannel customer service on WhatsApp?
First, let's see the concept of omnichannel:
Omnichannel is a strategy for the simultaneous and integrated use of different channels and platforms, with the aim of unifying a company's communication not only on the virtual environment but also offline, to provide a better customer experience.
In other words, it unifies all your contact channels with the users: Facebook, email, website, company's app, and WhatsApp, all in one place, centralizing your company's communication.
If you have customer service on WhatsApp, you can — and should — integrate it to software which allows you to unify all channels in a single communication system, on which it will be possible to answer clients from your company's different contact points and also to manage all these conversations and interactions.
As we'll see next, the information centralization is important to your company and also to your audience.
The importance of integrated customer service
Offering customer service integrated with Omnichannel WhatsApp, you will optimize your customer service because it makes the whole communication process easier.
All channels will be in plain sight on a single platform, which makes the attention very efficient. Can you imagine having to log in on every one of your channels and offering services to your clients or business opportunities in each tool, each of them with their own interface? That doesn't seem productive at all, does it?
Likewise, Omnichannel WhatsApp also makes communication management easier, since all chatting is presented in a single solution. It's possible to keep track of chatting history, to extract and analyze data and reports.
Another important point is that by using a single platform to all of your customer relationship channels, the same system can also be used in your company's internal communication.
It's possible to create groups, to share media and files, to talk in real-time, and to make video and voice calls with your team.
Thereby, you make the internal communication simpler and faster, avoiding that messages and documents get lost, as it happens in other traditional communication tools, like emails, for example.
Those integrations between platforms, centering the attention on a single solution, make all the company's internal communication processes more effective, and that reflects on external communication, having a good impact on clients.
Besides being answered in a quicker and more assertive way, the user notices your brand's synergy and identity, however the channel they're on. For example, in an Omnichannel WhatsApp strategy, it's common for the user to start a conversation on one channel and close it on another.
This way, we can assure you that omnichannel improves the client experience.
Are you curious to know how to integrate all your customer service channels? Let's find out!
How Push, WhatsApp, and live chat work
To integrate your communication channels on a smart unified system and make the most of the Omnichannel WhatsApp, the ideal solution is to integrate the Push WhatsApp Business API to a live chat.
Is this getting complicated? We'll explain it.
Push WhatsApp Business API is Ilhasoft's WhatsApp solution. On it, you can:
Transform the landline number of your company into WhatsApp;
Use chatbots;
Use data and program custom-designed answers;
Get an official and verified account;
Integrate different software;
All of those benefits are only available thanks to WhatsApp API settings.
Meaning Application Programming Interface, API is a set of programming design patterns that connects software, allowing information exchange between systems.
The API use authorization must be requested by a specialized company and an official provider, partners of Facebook, that can provide solutions in global business on communication between customers through the app.
This way, WhatsApp API use allows integrating the app to many systems, such as attention platforms, also known as live chats.
Live chats are platforms for real-time support that, when integrated into WhatsApp, change the app into a smart customer service system.
Your whole team will be connected to this platform to attend to clients from all your company's communication channels integrated to the live chat on the platform. This means that, with a single telephone number on WhatsApp, you can talk to many simultaneous customers.
In case you have a WhatsApp chatbot, customer service becomes even more efficient. A virtual assistant can analyze the demands and transfer only the cases that need human intervention to be solved by specific agents on the live chat platform.
This way, customer service, gains in efficiency, and scalability. And the most interesting fact is that Omnichannel WhatsApp can be applied in different fields and sectors, such as construction companies, law firms, and even in health care, as the successful case, we'll present to you next.
Bela: Omnichannel WhatsApp solution to fight coronavirus
For you to get inspired to implement Omnichannel WhatsApp on your company's customer service, we'll present you to Bela, a chatbot developed by Ilhasoft.
Bela is a solution integrated into a strong Artificial Intelligence platform and a live chat system, developed specifically to help both the people and the government to fight Coronavirus in Brazil.
See everything Bela is capable of doing:
Citizens' data register;
Long-distance diagnosis;
Dynamic analysis according to risk groups;
Transference to healthcare professionals;
Medical team support;
Psychological support to healthcare agents;
Tips on dealing with social isolation.
Bela can also support the acts of state or city governments by providing information to decision-making.
The main goals of the project are to instruct registered users, to check the disease evolution when needed, and to help public managers in preparing the equipment and hospital beds for hospital care.
Bela can be implemented in different communication channels, such as WhatsApp, websites, social networks, and the attention is conducted entirely on the live chat platform, no matter the channel the user entered to contact it.
On the live chat tool, it's possible to conduct proactive monitoring, attention by chat and voice, virtual doctor's appointment, to get sick notes and prescriptions, and to observe general case situations with the follow-up BI.
Bela was already adopted by the governments of Ceará, Bahia, and Alagoas, and each of these Brazilian states has its own custom-designed version of the Artificial Intelligence, implemented in different communication channels, such as websites, WhatsApp, and Facebook Messenger.
With the three states combined, Bela has already impacted a population of almost 30 million people and the project is saving thousands of lives every day. Quite inspiring, isn't it?
In conclusion…
Having an Omnichannel WhatsApp strategy is an essential step for companies that want to improve their customer service.
After all, by optimizing processes and the internal communication unifying all channels in a single solution, the effectiveness positively reflects on customer experience.
And there's no doubt that a positive experience is essential to create new business opportunities and for customer retention and loyalty.
So…? Are you ready to bridge the gap between your customer service channels with Omnichannel WhatsApp? Get familiar with our attention chatbot solutions and talk to one of our experts!