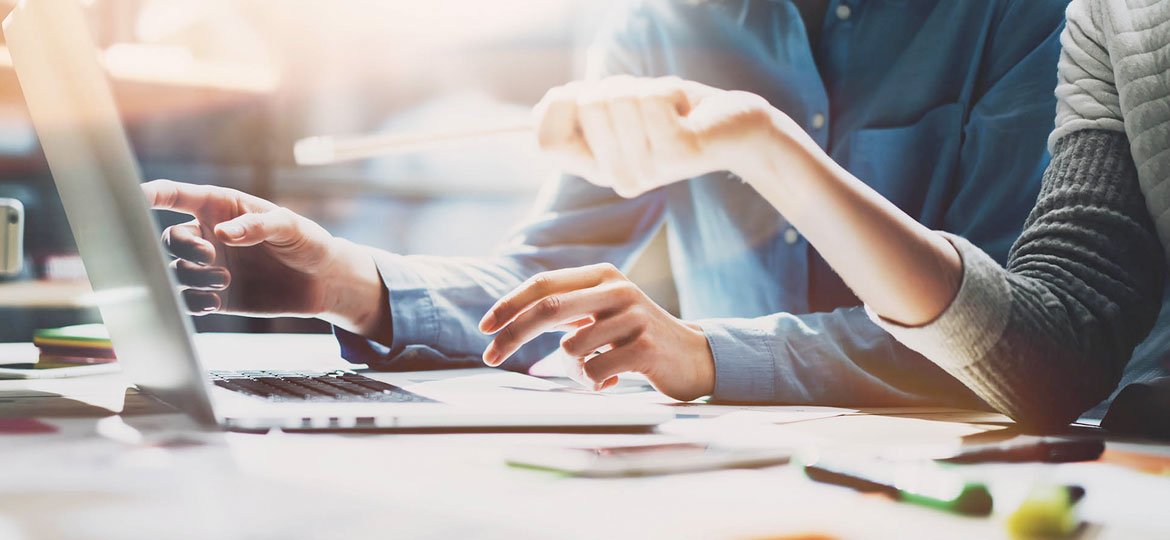 Making a flight reservation, paying an account, buying clothes or starting a customer service in a company has never been so easy. With chatbots, the companies can manage their customer services, work their digital marketing by advertising products and even make sales, which generates satisfaction for the customer and increase their business profitability.
In this post, we will explain how chatbots can be used in selling strategy of your business, optimizing the sales process. Are u prepared? So, check it out!
Chatbots are the sales future
Chatbots aren't just technological fads, they've come to revolutionize the way companies communicate with their audience.
In fact, this technology responds to a demand from the current audience, meeting their needs more dynamically. This is a huge leap in the quality of the relationship with the consumer.
Messaging Apps like WhatsApp and Messenger are leading the world rankings for use in smartphones, it's estimated that 95% of smartphone users make use of these applications in Brazil.
Therefore, it is, of course, a vast field for the brands to explore, in order to serve the customer with more convenience, reaching it more efficiently.
To get an idea of the apps used proportion for messaging, just look at the impressive 75 billion messages sent by WhatsApp last year.
That's why chatbots project their relevance to the future. They handle this torrential amount of data flow, being able to handle millions of requests and customer services at the same time, decreasing waiting time and optimizing the consumer experience.
As they also operate with machine learning technologies and AI, they can address information and product suggestions, all in line with their identified interests in the robot's analysis of user conversation history.
In addition, chatbots offer personalized service and the tendency is that they become less and less mechanical in communication.
A new approach to the customer
Through this new channel of customer communication, it'is possible to identify details about your buyer profile and create products and approaches, as well as new online sales channels, more appropriate to this profile.
The great difference in the chatbots use is that the entire sale process can be done in the same messaging application: the item search, the order, the payment and even the tracking of the order. This represents a great convenience for the consumer.
Another important detail is the possibility of buying both on computers and on any mobile devices, which extends sale possibilities, making the company e-commerce accessible to the user at any time.
Impacts on a sales strategy
The product's availability through messaging applications using chatbots service is already a reality in several segments, among which we could highlight initiatives in the food, retail, and technology sectors. This new virtual sales channel has a high potential to increase business profitability.
Having in mind that chatbots make possible to offer products, services, information, and service in the most opportune moments during the conversation with the customer, it's easier to perceive the great impact of the use of these tools in the company sales strategy.
A practical example is to use the chatbots to request the forms filling that will assist the sales teams. By using this strategy, you get a higher rate of completed forms (as they will be requested contextually in the conversation) and, consequently, significantly increase the sales percentage.
Creation of strategies using chatbots
É preciso integrar o atendimento via chatbots a outras frentes de contato, integrando o mundo físico ao digital. Nessa perspectiva, uma boa estratégia poderia ser usar os chatbots para direcionar compradores a vendedores humanos especializados em determinados produtos, por exemplo.
It's necessary to integrate the service via chatbots to other contact fronts, integrating the physical world with digital. In this perspective, a good strategy could be to use chatbots to direct buyers to human sellers specializing in certain products, for example.
Use chatbots to understand your consumer profile
In complex sales, chatbot can serve as a tool for a data in-depth analysis about your prospects.
As complex sales demand more time for a business closing, a correct positioning based on data is fundamentally important for you don't lose potential clients.
In this long process, chatbots can help from proposal submission to post-sale, at all stages. Through consumer dialog reports, bots can reveal critical information for a business, giving the most accurate coordinates of customer demands.
Serve on social networks
Delivery services, for example, can use chatbots to boost revenue by providing service directly on their pages on social networks.
É bem simples, o cliente entra no chat da página e é imediatamente atendido pelo bot, que informa as opções do cardápio e apenas encaminha o atendimento para o setor televendas, para a finalização do pedido.
It's very simple, the client enters the page chat and is immediately server by the bot, which informs the menu options and only forwards the service to the telesales sector, for the request finalization.
With this strategy you save staff time, which can be reallocated to other customers, generating more orders, increasing sales and decreasing waiting times.
Create chatbots experts in conversations
To help the consumer on their shopping journey, the chatbot companion must be "a cool guy" and not a boring, depersonalized robot.
O chatbot de seu negócio deve ser o seu negócio… ou seja, ele deve ter uma personalidade que exista para responder à pergunta: se minha marca fosse uma pessoa, como ela seria? Use esse parâmetro para definir o comportamento de seu bot nas mais variadas situações no contato com os clientes.
Your business chatbot must be your business… that is, it should have a personality that exists to answer the question: if my brand was a person, what would it be like? Use this parameter to define the bot behavior in the most varied situations when contacting customers.
Automate the sales process
Chatbots are the key to automating several crucial steps in a company's online customer service and sales process. Through the automatic chat, it's possible to carry out precise sorting of demands and forward them to the specialized sectors with much more agility.
In this perspective, it is also possible to think of opening automated sales channels, with the advantage that their sellers (bots) will work twenty-four hours a day, seven days a week.
And then, reader, have you seen how the use of chatbots can optimize the sales process in your business? To learn more about it, contact our company!