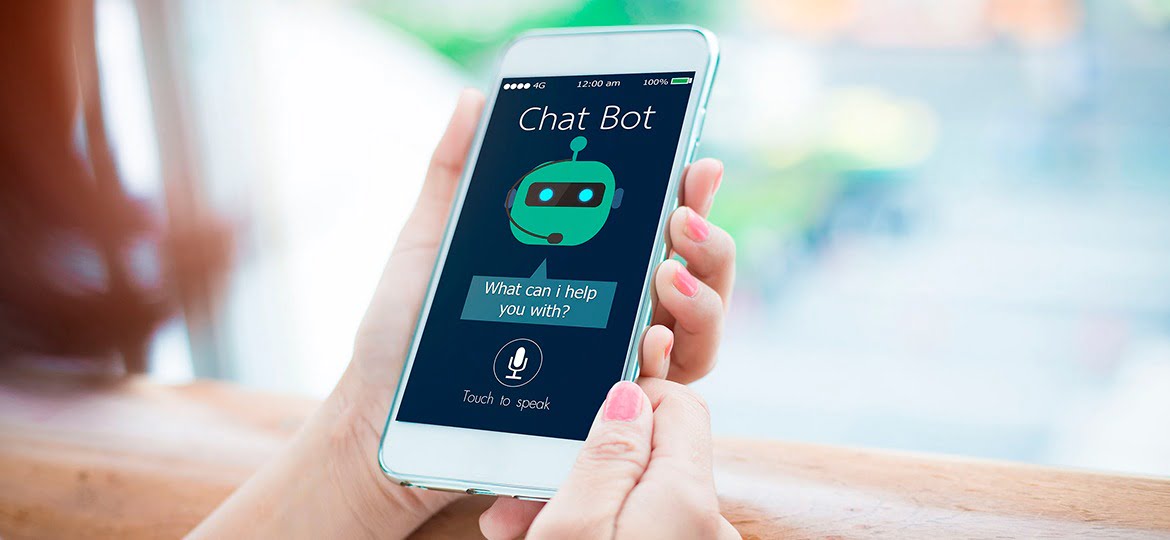 The chatbots delivery service is a good alternative for creating applications. According to recent surveys, 65% of smartphone users have not downloaded even a single application in the last month, and most of them (80%) spent their time using only five of those already installed. In a world where applications compete for the attention of users, the market is already clearly saturated.
But on the other hand, some applications that people spend the most time on are message platforms, such as Facebook Messenger. This means that creating a chatbot gives you the opportunity to get people's attention in an environment they already use and where they feel comfortable.
The delivery service chatbots is a big news and throughout this article, you'll see how companies are using the feature to maintain customer relationships, fulfill orders, and escape dependence on third-party platforms and apps. Keep reading!
Chatbots in delivery service: how it all started
The first delivery chatbots service was probably launched in the United States by the fast food chain Taco Bell in partnership with corporate messenger Slack. The tool was able to answer questions, recommend menu items, and accept requests. Since then a lot has changed.
Today there are many similar services that use Messenger as a platform. Not surprising with the choice, after all, with 1.94 billion active users monthly, the social network is the most popular form of communication in the world. The Domino's Bot is a standout in the category and an easy way to order your pizzas. In its latest update, "Dom" (as the bot is known) now supports requests from Domino's full menu, including salads, entrees, and beverages.
Another highlight of the area is the Starbucks Barista chatbot. Voice-activated, it allows customers to order by saying things like "I want a mocha." The idea is to reproduce what happens in stores and create a personal connection between the client and the barista. After all, the brand believes that all its initiatives in the digital ecosystem must speak the same language and offer the same possibilities.
With so many amazing chatbot stories you may be wondering why other brands have not yet embraced the technology. It turns out that, in addition to being a very recent innovation, the advantages of the service of chatbots in delivery are little known. That is why, in the next topic, we will explore each of them better.
Advantages of the chatbots service in delivery
The history of Starbucks should inspire you. Keeping in the digital environment a consistency with which your brand works outside of it is one of the great challenges that chatbots help you face. Why invest in a complicated application, full of options and nuances if you can build a tool that talks to your customers the same way your clerks do?
Chatbots are great for nurturing relationships, ordering, and more. Check out some of these advantages now.
Relationship Maintenance
You probably already know that it is much easier to sell something to someone who has already bought from you than to an entirely new person. Capturing leads is extremely complex and marketing people spend a lot of time developing strategies for it.
Keeping relationships is also not the simplest task in the world, but it is far less complicated to do so if you have efficient customer service channels that speak the language of the consumer. By their ability to process the natural language and the fact that they are connected 24 hours a day, 7 days a week, the chatbots do both tasks very well.
This translates into optimized relationships with customers. After all, they do not have to wait in lines of customer service to take a simple question, nor do they need to spend a lot of time on the phone to find out the items on their menu. Chatbots put all this information in the palm of their customers' hands.
Order Management
Their biggest trump, however, you've met in the previous topic. You can place orders using only the chatbots and nothing else. They will remember your address and even your preferences.
If you always choose the edge of catupiry or order the same soda, a chatbot can remember this when you forget. And even, payment is simplified with them. Everything happens just as easily as you have when sending a message to a friend.
Independence of outsourced platforms
You probably know about online delivery platforms and maybe your restaurant is in one of them. But there are some disadvantages to this relationship because your company has to spend on it. With chatbots, the investment is one.
Your company spends on its creation and then only needs to perform small maintenance. She has full control of chatbot and does not depend on anyone.
Minor expenses with telephony
Even with the popularization of delivery applications, much of the ordering is still done over the phone. But if chatbots become the first point of contact between consumer and company, the result will be the decrease in voice calls, more expensive for the contact center.
Obviously, they will not eliminate your need for operators, but less congested lines and faster service are expected.
Reasons to invest in chatbots service in delivery
Besides the advantages mentioned above, we can give one more reason to invest in a service of chatbots in delivery: its conversational interface.
Stop and think about how revolutionary this is. Chatbots have all the features of an app or website but are much more interactive. It is this conversational interface that allows the user experience to happen without any friction and that guarantees the ease of navigating the software in a natural and human way.
Thinking user interfaces that appeal to all of your customers is always a challenge. With the chatbots he disappears.
Saw how the chatbots service in delivery can be a great investment? Want to continue improving the way your company serves your customers? Learn how to use satisfaction surveys for this now!