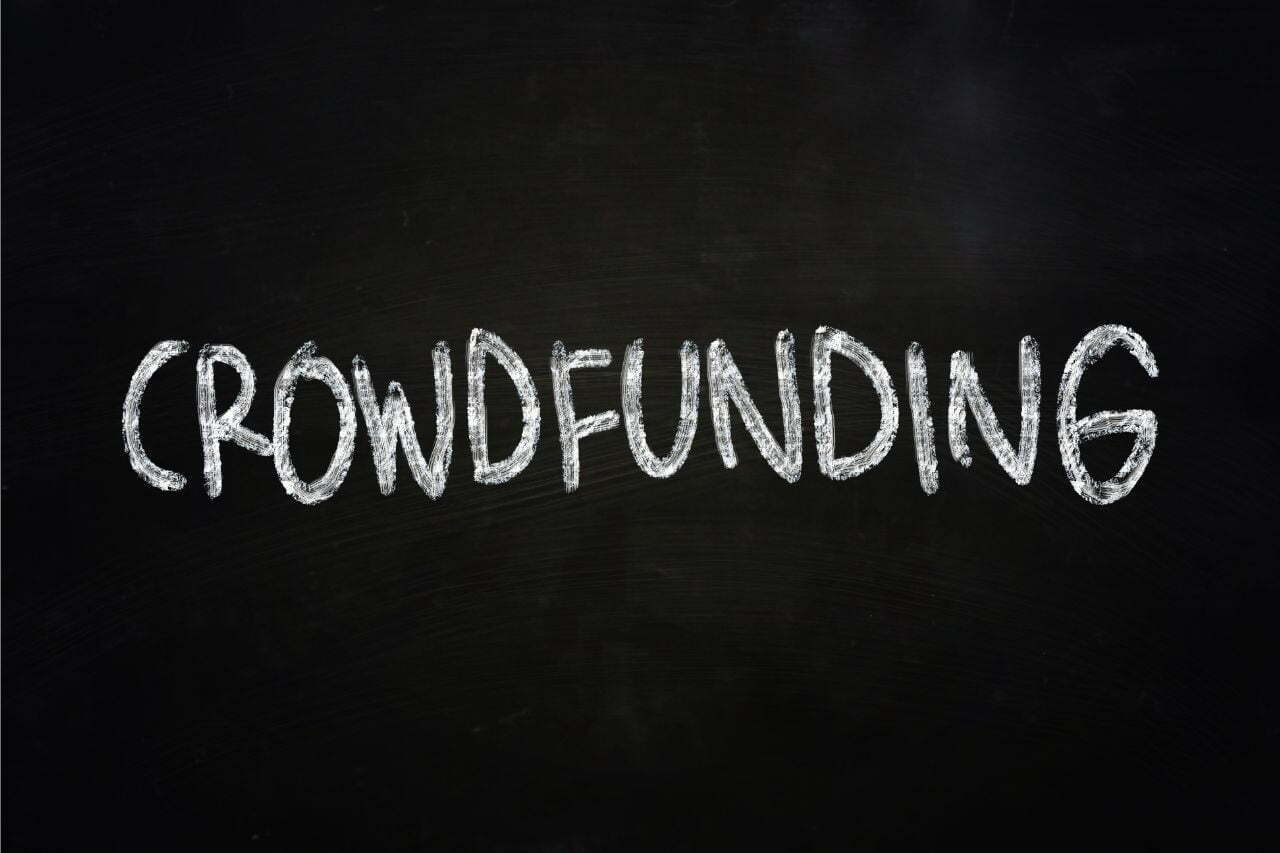 The duality of fixed and variable income lost its power in 2017. Crowdfunding, a method of collective investment, was authorized in Brazil a little over 5 years ago and has been a bet among investors.
The model works on the basis of the real economy and the chances of there being a crash or other problems are miniscule. From 2020 to 2021, there was a 139% increase in the number of investors in crowdfunding. 
Not to mention that collective investment, as it is also called, has social purposes. Part of the ventures involved seek to help humanity, whether with the environment, education, security, or others.
But after all, did you know about crowdfunding? If you are interested, continue here and understand more about it!
What is crowdfunding?
Crowdfunding is an investment method based on the real economy. Basically, it works like a campaign, in which investors come together to finance a project with good intentions in the marketplace.
The investors do not have to worry about where the business is coming from. The companies that make crowdfunding possible handpick solid ventures that are really trustworthy.
Reliability, by the way, is one of the main attractions of crowdfunding. Authorized platforms usually choose projects with high impact, private or social.
Crowdfunding platforms are great alternatives for those who need funds to maintain the activities of an NGO.
You may be asking yourself: are crowdfunding, online crowdfunding, and crowd-funding the same thing? Yes, these are three names to talk about collaborative economy, where several people contribute financially to achieve what is needed for the project.
How does crowdfunding work?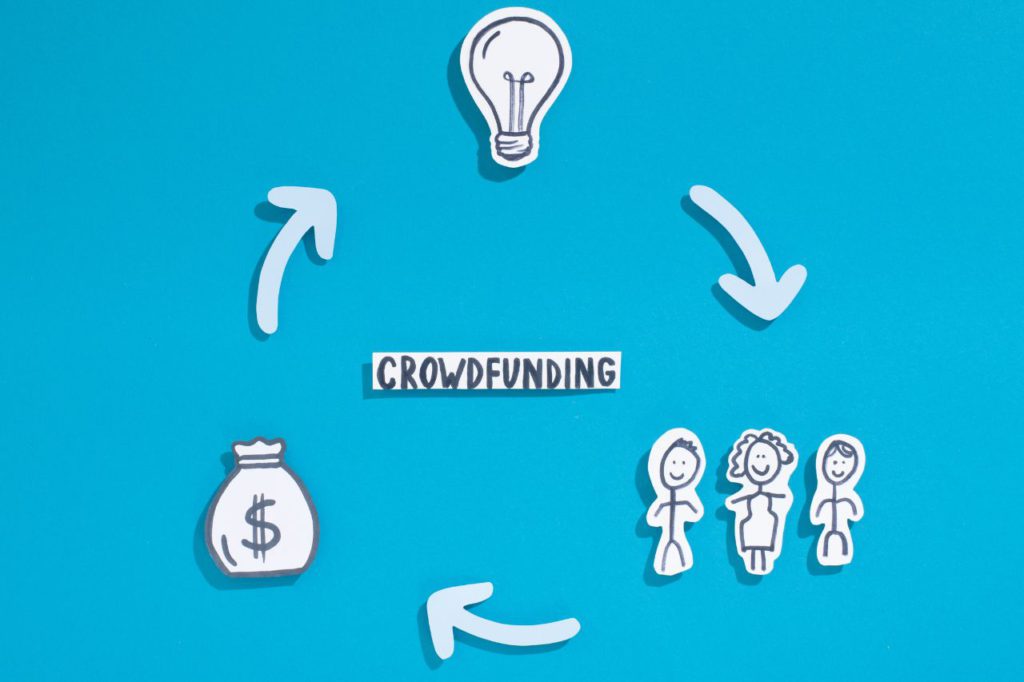 The operation of crowdfunding is simple. The first step is to find a company authorized by CVM, which works with this type of investment.
Soon after, check what ventures are available on the investment platform. As we said, the segments that participate in this collective method are very reliable and run projects with excellent purpose.
Can you imagine financing the construction of a wind power plant? Besides being a grandiose and very profitable work, it is also a project allied to the environment – and that is well seen by the market.
For this, you can check which are the other investors and make your shared investment.
Enjoy and read | Chatbots for love
What are the advantages of crowdfunding?
The advantages of crowdfunding are related not only to profit, but also to financing projects with social purposes. Most of the initiatives come from NGOs or other third sector companies.
There are also private companies affiliated to collective investment, but most of them are looking for investors to finance social projects, such as the example of the wind power plant.
Therefore, if you are interested in causing some social impact and to give life to an idea that is born with the strength of the collective, the investment pool is the best option.
The dynamics of collective funding helps you in the dissemination of your project. There is no better way to propagate an idea than by asking for the support of those who are engaged. Sharing the content with other people can increase adherence.
Disadvantages of crowdfunding
On the other hand, investors who are looking for riskier, "outside the box" methods do not often see crowdfunding as the best option.
This is because it is a collective method, where other people want to have enough security about their investment, besides being based on the real economy. Those who enjoy variable income, bitcoins and the like need to understand that this is a totally different medium.
Crowdfunding for social projects
Crowdfunding emerged on the market with the purpose of helping large NGOs or companies that needed investment for a social cause. The construction of several shelters for homeless people in the state of São Paulo, for example, could fit this kind of project.
Investors who want to earn returns on the market and want to help society can use this method as a two-way street. There are countless ventures in Brazil that seek to do the "vaquinha" (a colloquial way to refer to crowdfunding campaigns in Brazil) and that have a social project behind the curtains.
One of the biggest benefits of crowdfunding for third sector companies is to create a connection with the public. Either by attracting new donors or by engaging people who already know the project.
We can say that participation in a project is not necessarily an action of purchase. It is much more the admiration, trust, and desire to build a greater good together with other well-meaning people.
In this type of funding, consumers become benefactors.
Crowdfunding for private companies
Not all companies in crowdfunding are socially oriented. Even so, many of them try to relate well to social agendas and seek to have good citizenship practices in the market.
A school supplies distributor, for example, may be after profit, but ask for collective investment help to create a brand of only recycled products, such as notebooks, books, pens, among others.
Advantages of Weni Platform for Crowdfunding Processes:
Google Trends data shows that over the past five years, the search volume around "chatbots for crowdfunding" has grown 19-fold as individuals and businesses have begun to realize its value.
Whenever we think of chatbots for crowdfunding, we think of optimizing communications, success, and fundraising numbers. Companies in the third sector are looking for complete platforms that can offer the benefits of automation in their processes.
Here are some benefits that Weni Platform can offer for crowdfunding projects: 
Provide quick responses;
Provide a more streamlined contribution experience;
Trigger automated reminders for donations;
Ability to send different types of reminders to different groups of people;
Communication with stakeholders through various channels;
Use of AI to explain how the Crowdfunding process works, with personalized suggestions for the interested party;
Capturing financial resources in an automated way and through the main communication channels.
Tips to get collective funding
To get crowdfunding it is necessary to get a platform that works with this type of investment. There, you can check the minimum investment amounts, as well as the projects available and other relevant details.
It is worth noting that the minimum amount to participate in this collective investment varies from company to company. Generally they are low amounts, but they also yield little money in the long term.
Two big names in the Brazilian market are  Kickante and Catarse Assinaturas. Both have many investors and social projects of different types – there are also private causes, but with less frequency on the platforms.
–Did you like the article? Click here and find more articles like this one on WENI's Blog!