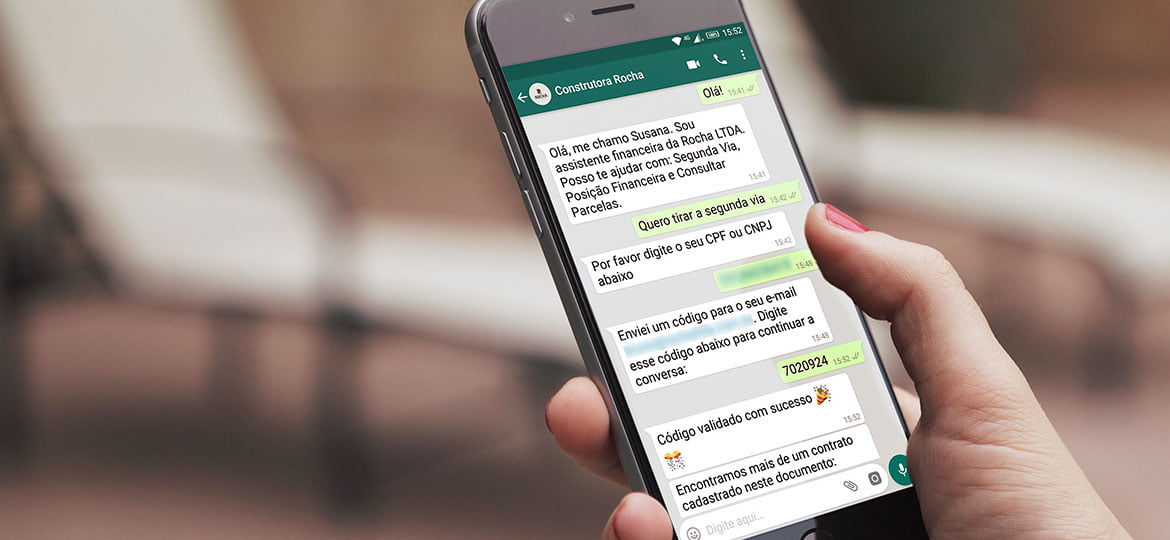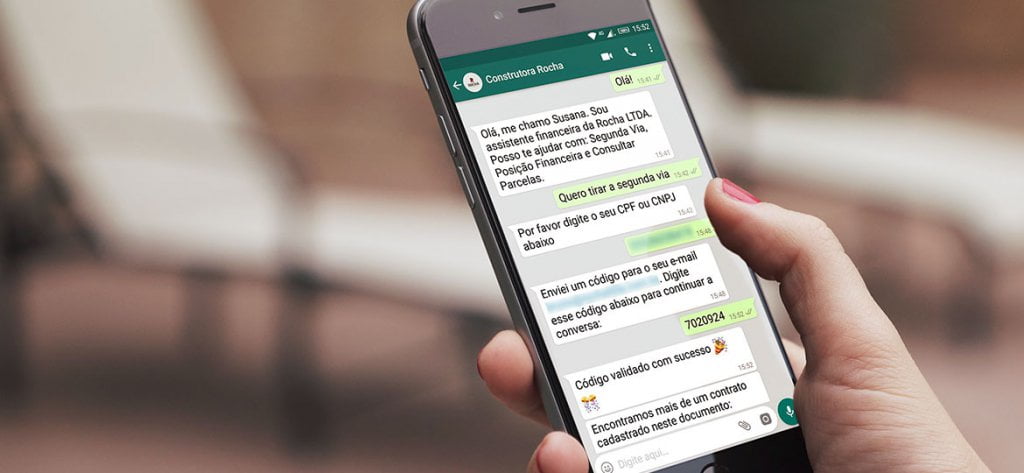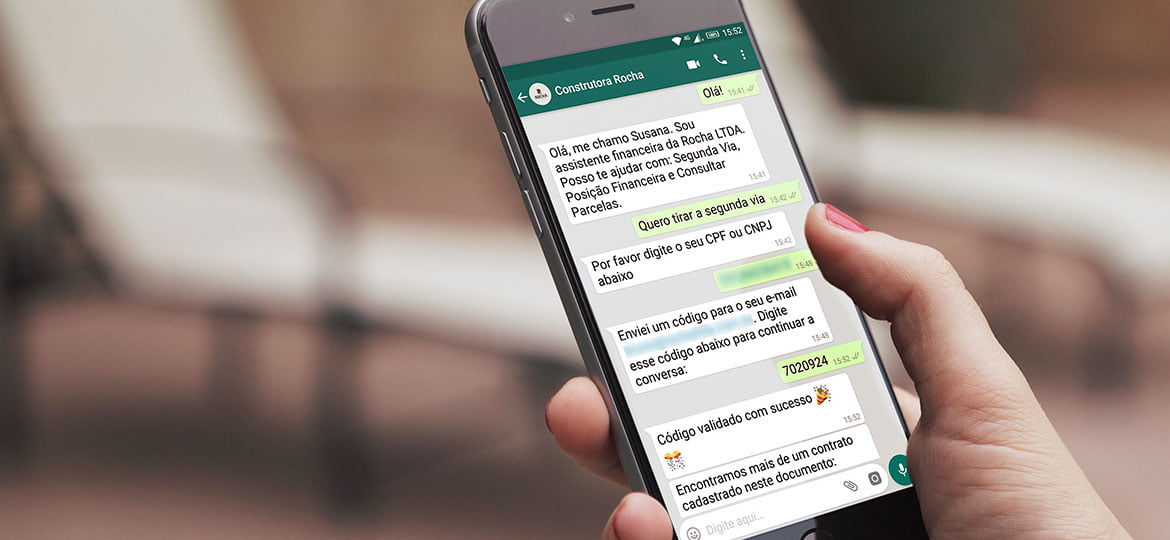 The relationship between the public and companies has changed a lot with the internet. An example in the evolution of communication with the customer is the use of virtual assistants by organizations, which allows automatic attendance. Even chatbot on Whatsapp is a strong trend!
Just as the conversations between people were streamlined through the use of the internet and countless applications, Customer Service Representative were also influenced by speed and practicality. And, more than ever, time is really money! Thankfully, the chatbot is a financially viable solution that allows for fast and available communication around the clock.
See in this article how chatbots on WhatsApp are and how this integration can be used to facilitate your internal sales processes and communication with the consumer!
Chatbot: Artificial Intelligence in communication
First of all, do you know what a chatbot is? It is nothing more than software that manages the exchange of messages by simulating human conversations. Thus, he communicates with the consumer instead of a human attendant. Its name even reveals the automation of conversations, with "chat" being conversation and "bot" being a robot.
There are several applications that support the use of this automated tool. In addition to Whatsapp it is possible to mention Telegram and Facebook Messenger.
Another important use of this communication tool is the integration in your company's systems, such as ERP or CRM. Thus, chatbots are not restricted to communication only, but to the complete resolution of the consumer's need, with the sending of the duplicate ticket, verification of an order or, even, completion of a registration.
But it is important that these assistants are able to understand what people want! Therefore, there are intelligent platforms to train them and that use natural language processing (NLP). This is how assistants are able to interpret the consumer's intentions in the contact made and how to find the correct answers to questions and doubts.
Chatbot and WhatsApp: the 5 most used strategies
Whatsapp is one of the most used applications for communication in the world, being the most used by Brazilians. It is simply installed on 99% of smartphones in Brazil! In addition, its intuitive and easy-to-use interface attracts more and more users, between companies and individuals.
Since 2018, the use of WhatsApp by companies has become even more important, since it was from then on that the chat optimization and automation tools started to be supported by the chat application with WhatsApp Business.
Did you know?
It is estimated that 1 billion people use the application around the world, with around 50 billion messages being exchanged by it daily.
The strategic use of the tool can be included in several ways within the conversation application. Here, let's name five.
Customer After Sales
Several brands use the channel for clarification regarding delivery times and quality of service delivered. And it is possible to send tips on how to use any product, as well as use the channel to receive suggestions or criticisms, all of this in an automated way!
Lead search and qualification
With the creation of a simple list of questions in which an answer directs the next question, it is possible to use the communication channel with the consumer to get to know him more deeply. This is nothing more than lead qualification, an extremely important tool for companies that carry out online commerce. Another possibility to qualify them is through interaction with customers who have already purchased products by offering complementary products.
Sales management
One channel. Several agents. The chatbot on WhatsApp also allows simultaneous calls by a single number and distributes possible customers to human agents. This is possible through integration with software such as RocketChat. This is a highly sought-after use by companies that perform many services!
Still thinking about deploying a virtual assistant on WhatsApp? Consider, in addition to the various applications of the tool, that an intelligent assistant also allows a reduction in operational costs. Thus, your team will focus less on repetitive activities and more on strategic actions!
Tip: interact with the customer in different ways and use creativity with a lighter language and good use of gifs and images.
It is always good to remember that with chatbots there is no interruption in service. Your audience is watched 24 hours a day, 7 days a week! will you let the opportunities pass?
Did you like it? How about knowing more about how to deploy a chatbot on your company's WhatsApp with us? 🙂 We can help you. Just get in touch!