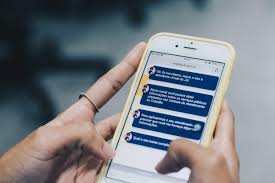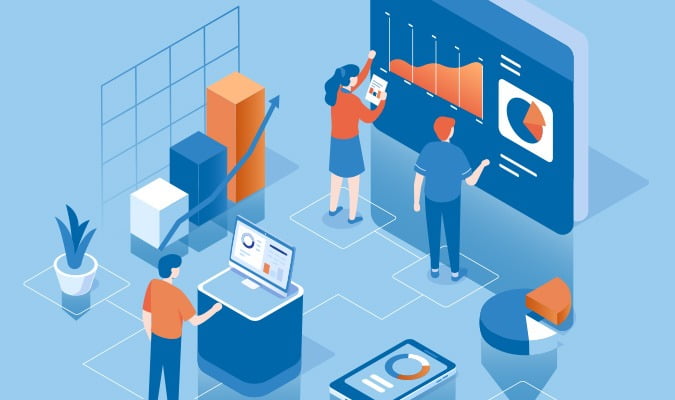 The digital transformation in governments has made great strides in terms of innovation. The use of technology to facilitate processes is already a reality, both in our personal lives and within companies. Likewise, in the public sector, innovation also brings positive results.
Much was said about this at an event promoted by the Organisation for Economic Co-operation and Development (OECD) in Brussels, where leaders in digital government from 33 countries were gathered.
And one of the technologies used in this process of digital transformation in governments is chatbots. In this article, you will learn about 3 use cases of virtual assistants created by Ilhasoft in government actions. Check out!
Technology and innovation in the public sector: time for a new government
Unfortunately, government processes are often more bureaucratic than any citizen would like. After all, who has never been irritated by having to issue a document or seek information from a public agency?
If, on the one hand, the citizen suffers from the slow transmission of information, the rush for documents and displacement to notary publics, the public system is penalized by the accumulation of demands and the overload of requests.
Therefore, the digital transformation in governments comes to reduce bureaucracy and streamline processes.
The use of technology allows services offered in person to become digital services and can be performed remotely, which is very important in the moment we live in today.
In addition, it is possible to create more efficient communication channels capable of transmitting information quickly and assertively to the citizen, avoiding the overload of public agents and causing civil servants to focus on more strategic activities.
See below how chatbots have helped governments meet these demands.
Chatbots in digital transformation in governments: examples of positive impacts
Chatbots, so present in the communication of companies, have also been present in government actions and channels.
Intelligent systems programmed to assist people and companies in one or more tasks simulating human conversations, chatbots – or virtual assistants – can be used in different ways according to the communication strategy adopted.
With the use of artificial intelligence, chatbots can:
Be programmed to answer questions;
Send materials;
Issue documents;
Make appointments;
Perform requests triage;
Direct assistance to human agents;
Forward to call centers.
And all this so naturally that the user often doesn't even notice that he is talking to a bot.
Are you doubting? Next, we will present Maia, Jaque and the Plantão Coronavirus, three cases of digital transformation in brazilian governments in which chatbots built by Ilhasoft are used to educate, inform and streamline the lives of citizens.
1 – Maia – chatbot in the fight against abusive relationships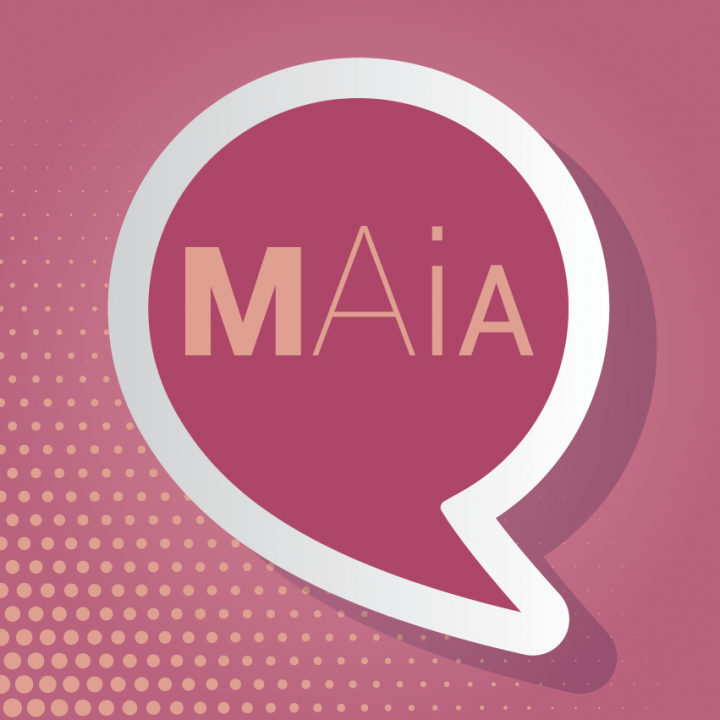 Maia, Minha Amiga Inteligência Artificial, in portuguese – My Friendly Artificial Intelligence – is a chatbot programmed to develop a very special task: to raise public awareness about abusive relationships.
Because they are in the beginning of their love lives, it is common for teenagers to fail to identify abusive behaviors coming from their partners, which ends up culminating in physical and psychological violence.
According to the Visible and Invisible 2019 survey by the Brazilian Public Security Forum, 42% of women between 16 and 24 years of age suffered violence in 2018 in Brazil.
Maia was developed as part of the #NamoroLegal project, created by Valéria Scarance, prosecutor and coordinator of the Gender Nucleus of the MPSP.
The project has a booklet that shows the first signs of an abusive relationship and guidelines on how to proceed in front of one.
So, to make interaction with this booklet more dynamic, Maia was born, an intelligent chatbot that uses the booklet's content to give information and clarify doubts about the subject in a light and didactic way.
With Push Chatbots, the entire content of the booklet was transformed into dialogues and with the help of Bothub technology – which uses sophisticated artificial intelligence – it was possible to program Maia to interpret the needs of the public and thus direct the best answers to their questions .
Incredible, isn't it? Maia is available on the MPSP page dedicated to the #NamoroLegal project and you can learn more about it by clicking here.
2 – "Coronavirus on call" – chatbot in the fight against Covid-19
The second case of digital transformation in governments deals with a very current issue: the Covid-19 pandemic.
The Coronavirus Service is a project of the Government of Ceará, in Brazil, that aims to assist in combating Covid-19. Through dialogues with a chatbot on WhatsApp, the population can carry out a self-assessment of their health status and receive guidance from professionals on duty. All of this without leaving home.
It is an important communication channel for the transmission of truthful information about the pandemic and a way to avoid unnecessary displacements and agglomerations in hospitals, since the virtual assistant guides the user on the need or not to look for a health unit.
In addition to providing online service, the Coronavirus Call Chatbot also transmits current information about the pandemic and mental health care to help address social isolation.
The Coronavirus chatbot is available via WhatsApp, on the Facebook Messenger of the Health Department and on the website of the Government of Ceará.
3 – Jaque – Reducing public service bureaucracy
At the beginning of this article we talked about the bureaucracy of public processes and how the digital transformation in governments can simplify and streamline some demands. Jaque is a perfect example of this.
It is a chatbot developed for Já! – Citizen Service Center of the Government of Alagoas.
With the use of Artificial Intelligence, Jaque assists users by answering questions about the actions provided by the Government. As it is integrated with the service interface, this chatbot has access to specific data. In this way, the contents allow to elaborate responses in a personalized way for each user.
Finally, if you are doubting Jaque's efficiency, know that she already performs more than 60 thousand calls per month and is even able to issue the IPVA collection document during the chat with the user.
Thanks to Jaque, it was possible to optimize the virtual service of Já !, providing a positive experience for the citizen, who can have their requests answered in a few minutes and without leaving home.
Since April 2020, due to the coronavirus pandemic, Jaque has also started providing guidance on Covid-19, in addition to requesting user information. As needed, care is continued by a medical team on call.
Jaque is implanted in the Service Guide website of the Government of Alagoas and you can chat with her by clicking here.
Discover a UNICEF innovation against COVID-19 fakenews: HealthyBuddy
It all started with a UNICEF initiative in Europe and Central Asia, which invited Ilhasoft to develop HealthBuddy. This is an instrument to inform the population in an effective and reliable way, considering the whole context of fake news that, unfortunately, has been experienced. The portal, available at healthbuddy.info, brings news and data, demystifies what has no veracity and hosts the chatbot developed by the startup.
The company used its own tools, Push Chatbots e Bothub NLP, to create and give intelligence to the robot, which is integrated into the system at John Hopkins University, in the United States. The institution monitors the case data of infected, cured and dead people, giving the global and country panorama separately. In this way, the information is updated in real-time.
---
If you were impressed with the performance of virtual assistants in digital transformation in governments, how about talking to one of our experts to learn more?
.